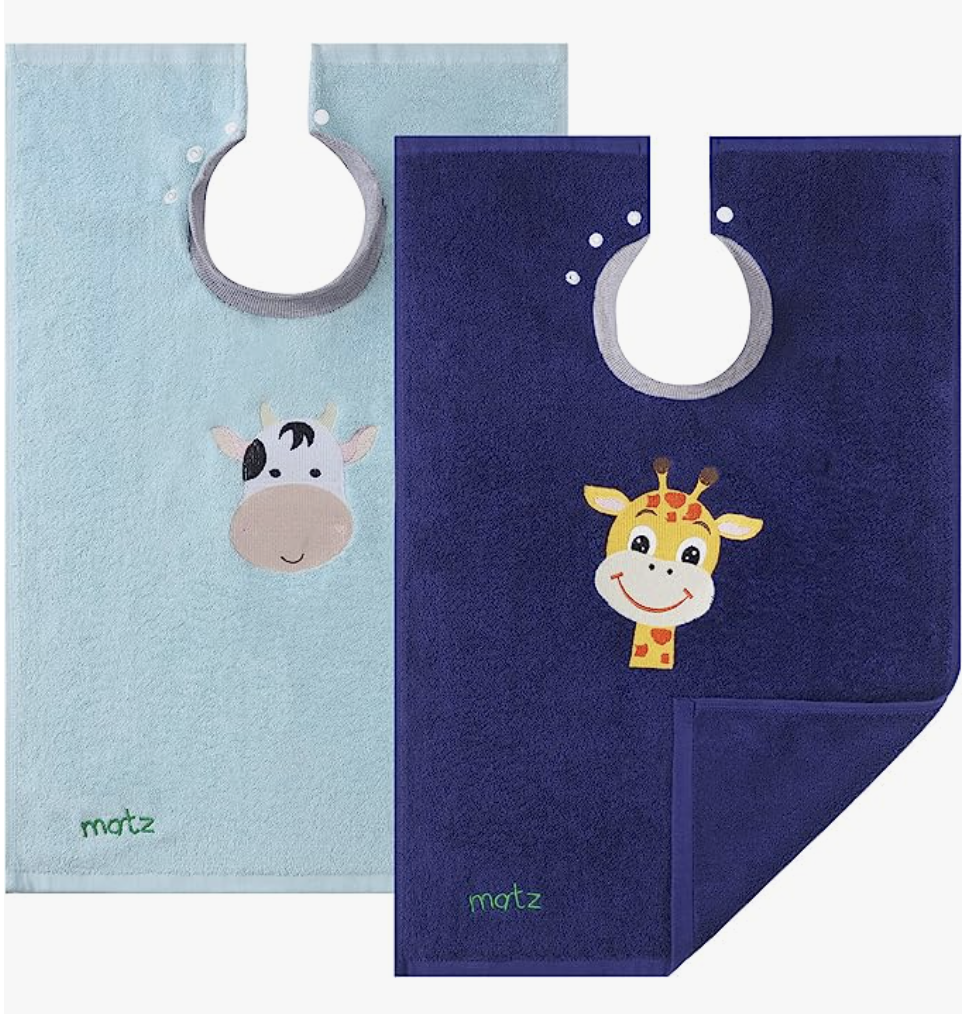 These cotton terry towel snap on bibs (paid link) are so great for babies when they start purees & solids! No other bib gives coverages like these towels do. I bought a few of these towel bibs, and I put them in a mesh laundry bag when my son is done eating and throw them all in the wash together. So easy!
I also tried a water resistant baby smock before these towel bibs, but there was no breathability in it and it bothered the baby's skin. So these towel bibs have been our go to! We have washed them so much within the last six months and they are still holding up well too.
The only thing I wish is that they were organic!
As an Amazon Associate I earn from qualifying purchases.