Force of Nature is our favorite non-toxic cleaner in our house! We have been using it since 2018. Like a lot of non-toxic cleaners, you need to make the solution in a reusable spray bottle. The only difference with this one is it only lasts 14 days or it loses it's potency. Which, BTW is just as powerful in cleaning as bleach! And is a EPA registered disinfectant. Which is impressive for a non-toxic cleaner!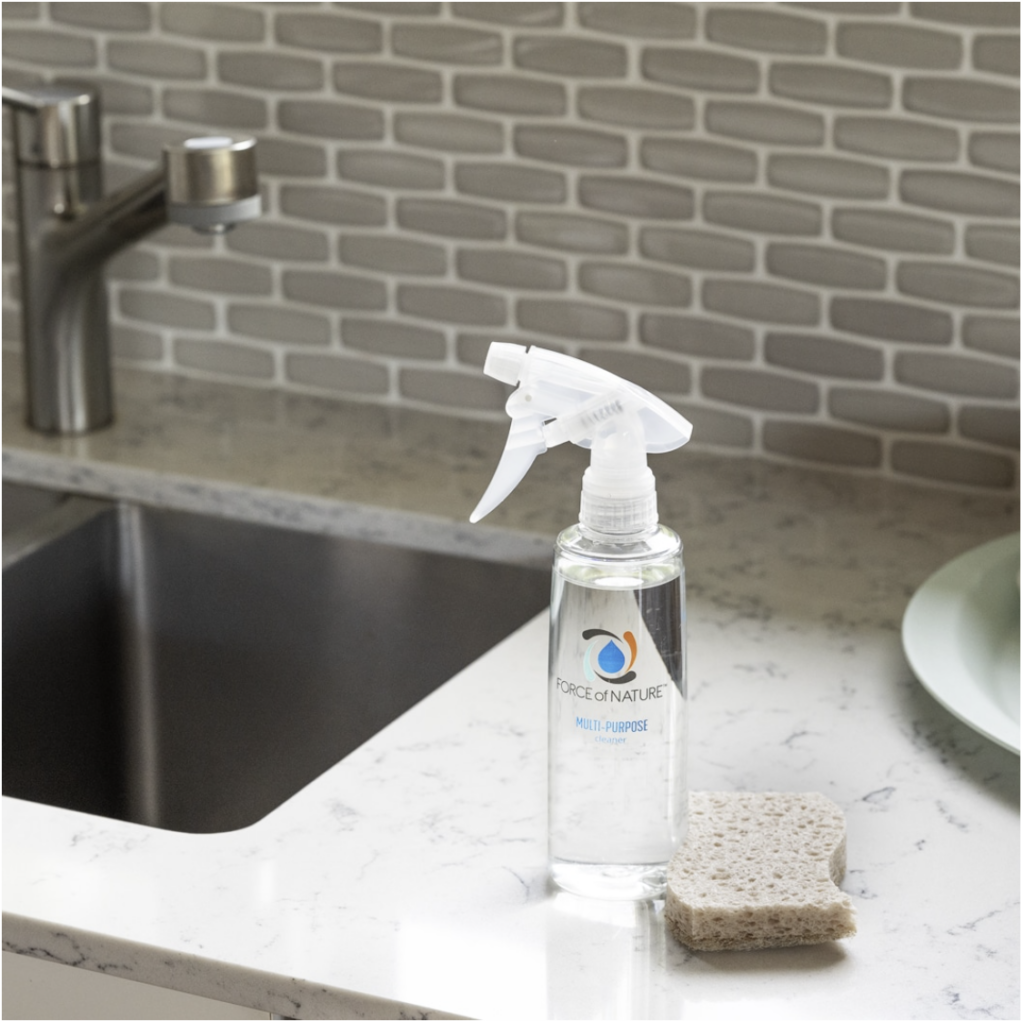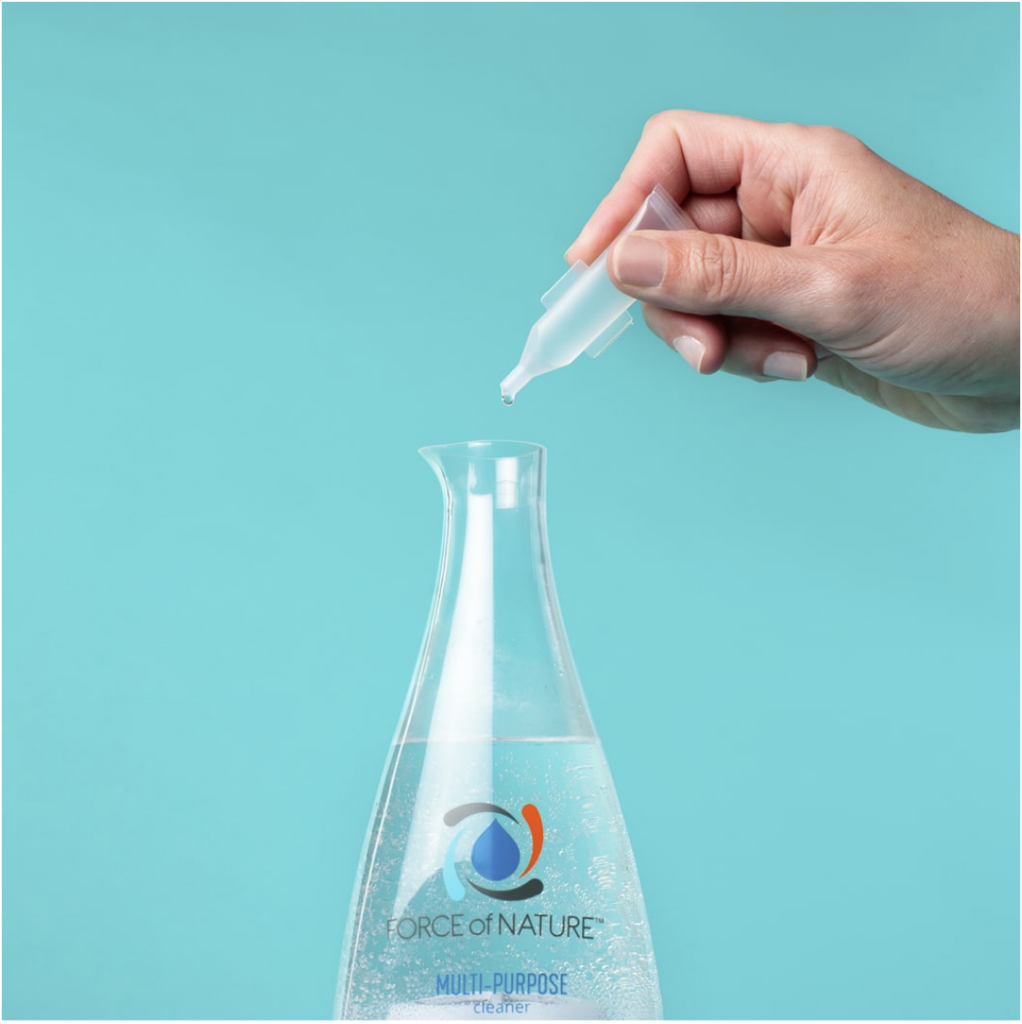 To make the solution you just pour water into the container to the fill line, add the Activator Capsule, and press go! Then after a few minutes you can pour the solution into either their plastic (or glass) reusable spray bottle and you're set for 14 days. Which in our household, it never makes it that far! We use it on everything. Tables, counters, sink, as a deodorizer, in the bathrooms, kitchen, even on our son's toys! I also put a little in a 50ml travel spray bottle as a disinfectant for his toys when we are out. It has replaced so many cleaners in our house and I love that it is safe around kids & pets. You can learn more about it's safety here.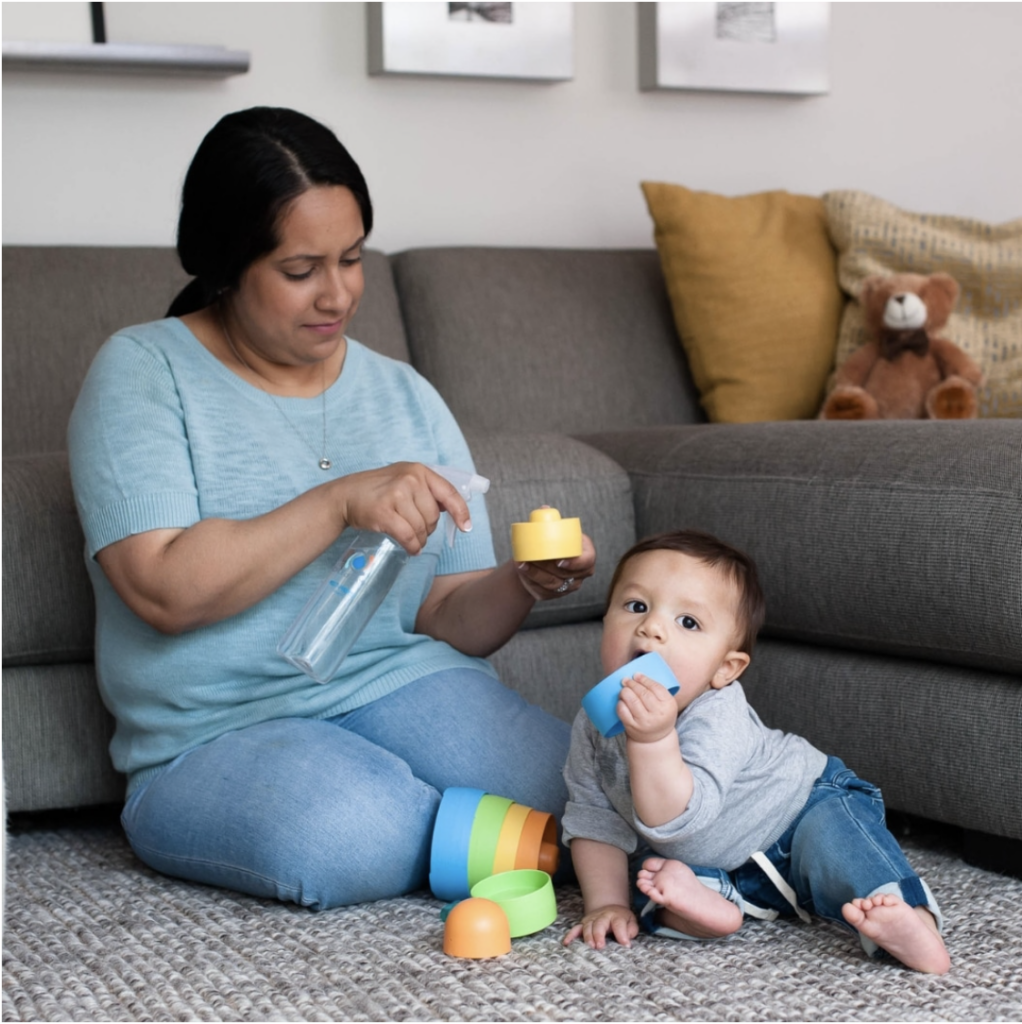 We started out with the starter kit, but I would suggest getting a bundle with a lot of the activators. Again, we use it on everything so it never really lasts 14 days in our house!