This Kitchenaid 3.5 Cup Mini Food Processor (paid link) was exactly what we needed when our son started purees! Our son was born 4 weeks early so we were really hesitant to start him on purees and solids. He started at about 6.5 months when he showed all of the signs of readiness. You can see check out Solid Starts signs of readiness here.
I was determined to make his purees myself, so when he was first ready I tried making them on a few different processors. I tried on our Vitamix and that did not work because I was making such a small amount (I only wanted to make enough for 2 days) of food the blades wouldn't catch all the food & it did not blend well. Then I tried on our Ninja and it didn't blend the puree enough in my opinion. So we bought the Kitchenaid 3.5 Cup Mini Food Processor and this thing is great! It is small enough to make small batches, and it's easy to store. It blends the purees very well! It's easy to use and to clean. You can also wash everything on the top shelf of your dishwasher. Which is a win!
I'll put a few of the puree recipes I used down below!
As an Amazon Associate I earn from qualifying purchases.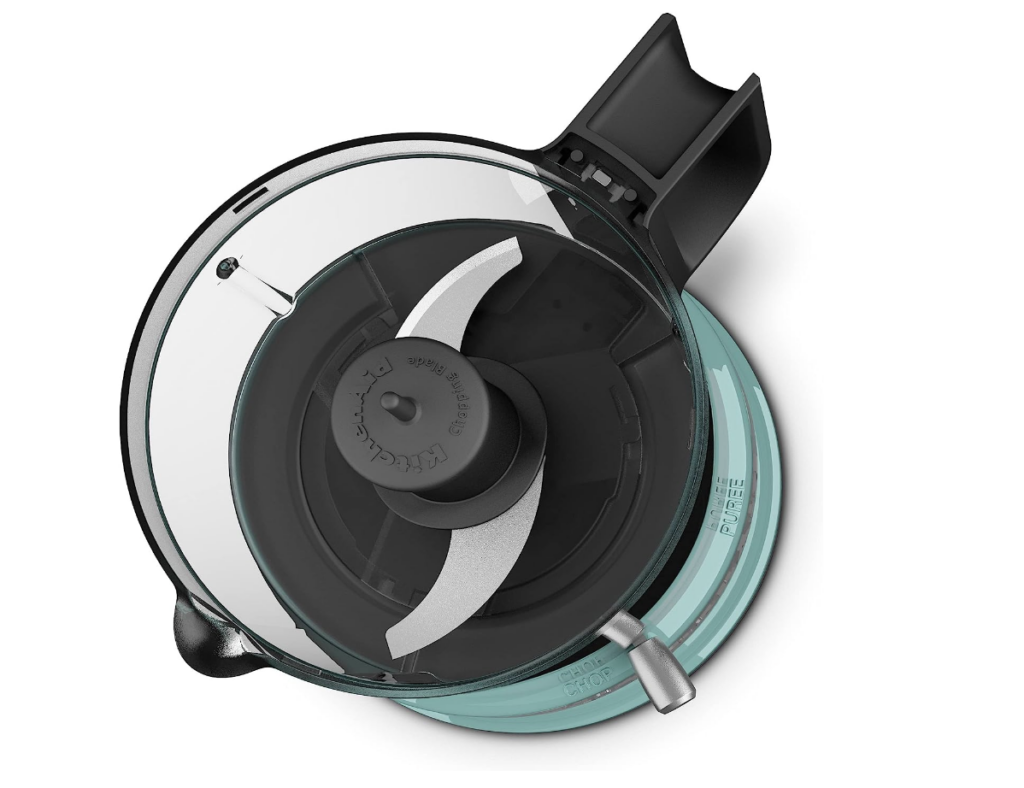 To store the purees I used these Oxo Good Grips Leakproof Mini Glass Container Set (paid link) that I've had since 2019 and use almost every day! I would make enough puree for 1 serving to feed him immediately & save 1 serving in this sauce-sized container.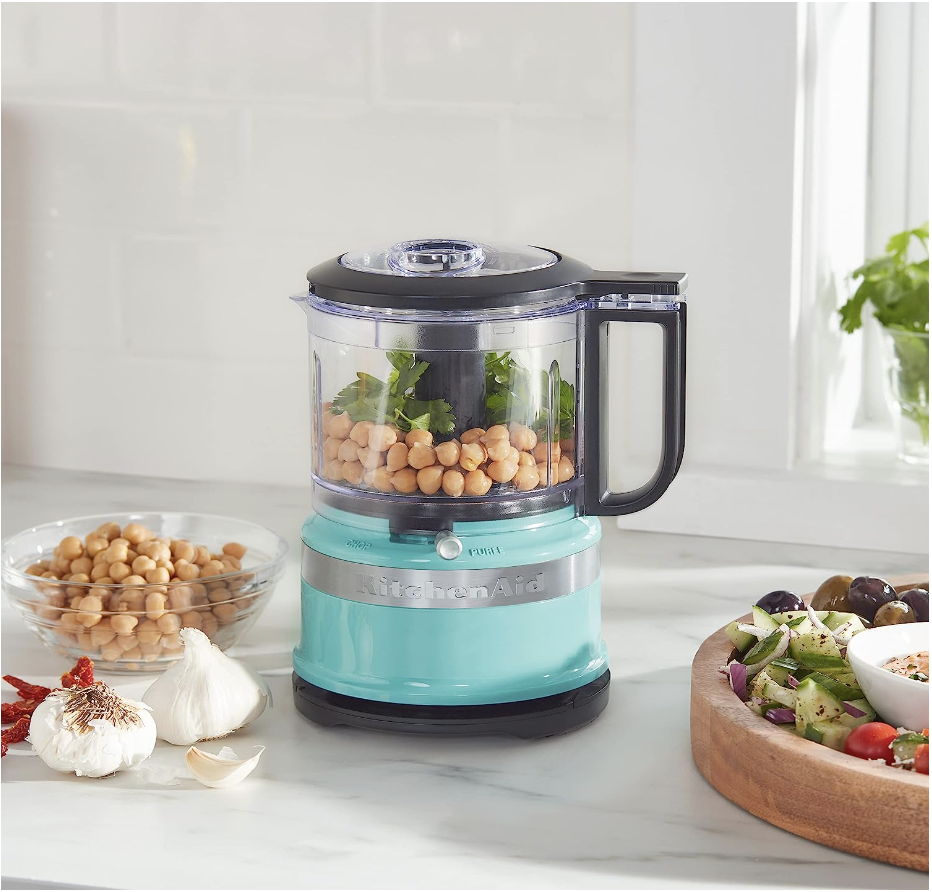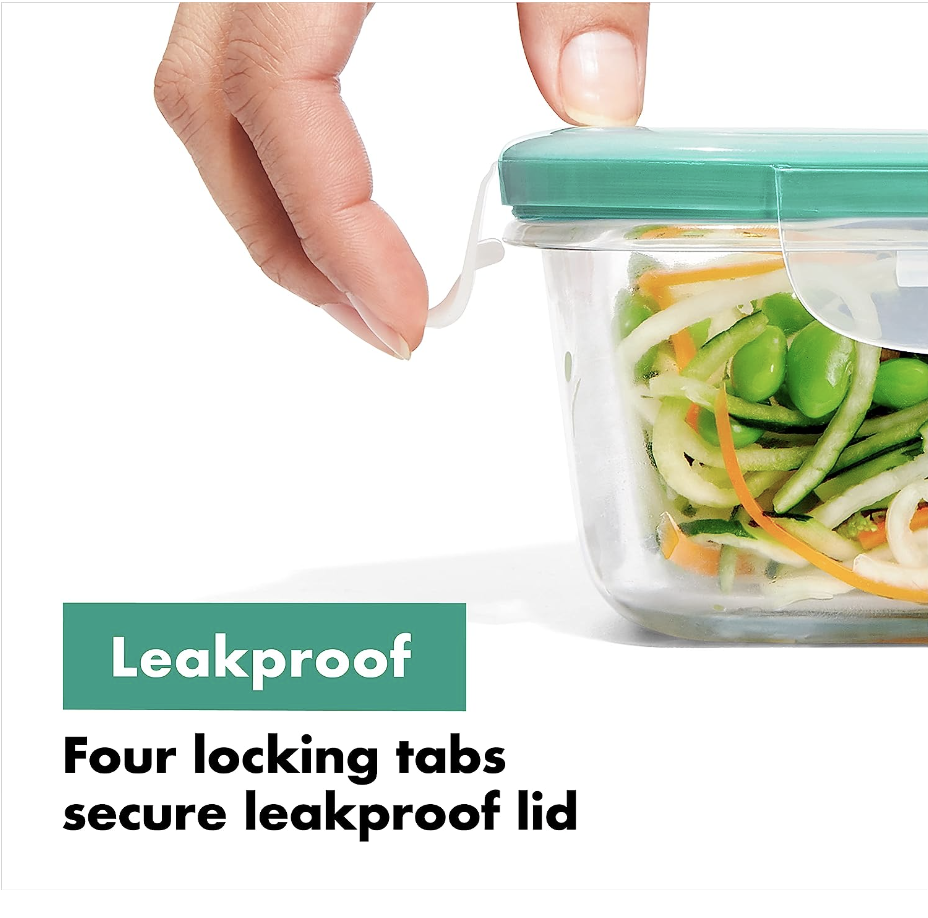 Below are some of the first purees I gave my son. I honestly just looked up puree recipes on Pinterest! A lot of these I had to scale the amount, usually only making about 1/4 or 1/2 of the recipe. The apple recipe is easy because it just calls for 1 apple! The sweet potato was easiest for me, because it was 2 sweet potatoes and I just threw them in the oven, roasted them, cooled them & then blended with spices! My son loved those. You can just play around with the portions!
My son's pediatrician also recommended giving him watered down peanut butter every week to help prevent allergies. I would water down peanut butter and add it to the apple puree. Eventually as he tried more foods I would just blend the watered down peanut butter & pureed bananas. That was a hit!
I would try to do a new fruit or vegetable every day or every other day. As often as I could! I would get ideas from the Solid Starts Database, it was invaluable! I ended up buying the app, but you can use the free database here. You can look up any food on there and how to serve it based on the baby's age. It helped tremendously when starting purees and solids.